Description
Make:
Schleese
Model:
Prolight
Type:
Dressage Saddle
Condition:
 Excellent Gently Used Condition
Seat:
17.5ins
Width:
Wide
Flap Length:                     
17ins
Material:
 Leather
Stamp:
 #82260S0519 2 RW 17.5
Blemishes:
Normal
Fittings:
Trial:
 This Saddle is Eligible for a

FREE 5-DAY SADDLE TRIAL.

 Click this link to order your saddle trial today!
*All measurements provided have either been taken directly from saddle stamps, or are approximate measurements taken by experienced Good Apple Equine Consignment staff.  This information is provided as a courtesy to our customers, and is not a guarantee of size or fit as each individual saddle differs from the next (including those of the same brand and model).
In superb, well-cared-for condition, this is a lovely Schleese ProLight dressage saddle , which Schleese claims is "one of the most exquisite dressage saddles in our industry-changing Bi-NateLine ™. This saddle model is lightweight, providing an extremely close feel to the horse with our soft-ride seat and an extra narrow twist. It also features Schleese's innovative shoulder relief cut-back panel to provide the best shoulder freedom in the industry. Our adjustable Lightweight-Split AdapTree can be adjusted on an ongoing basis to your horse and to any future horse(s). The ProLight dressage saddle also features our revolutionary PSI panel system to maximize the saddle's weight-bearing surface area throughout the length of the panel with the lowest pressure per square inch of any English saddle.
PSI Panel System (patent pending) information.
Our ProLight saddle has been tested by many top trainers, resulting in recurring comments such as "this is the closest and softest saddle I have ever ridden in". Try it for yourself, you and your horse won't be disappointed!
The Revolutionary PSI Panel®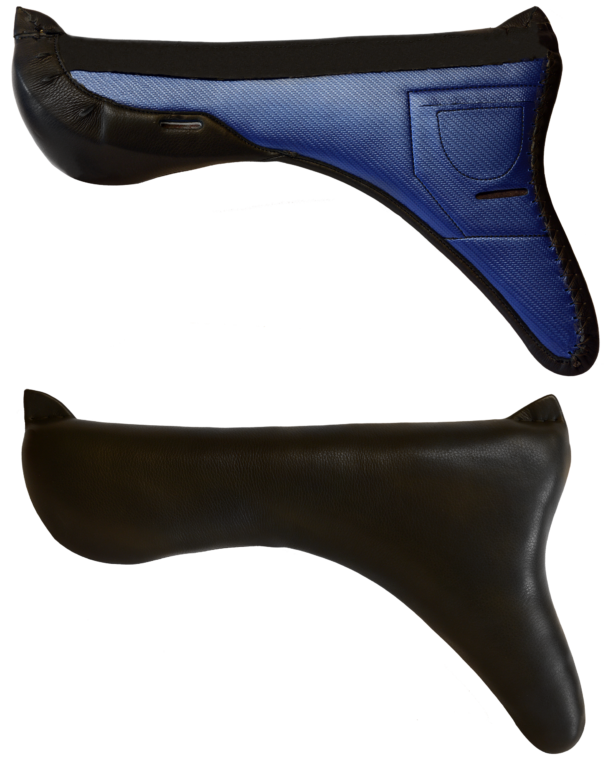 Our ability to ensure an optimal fit to the Saddle Support Area of the horse has been taken to the next level with our PSI Panel System! We can distribute the weight of the rider and saddle in this area much better, while even reducing the pressure per square inch to well below-accepted industry standards. This is especially ideal for horses with a smaller saddle support area with today's riders. Reducing the pressure per square inch helps maximize the horse's development and performance while ensuring a pain-free ride.
We are well ahead of the industry in our ability to fit all shapes and sizes of horses and riders with a variety of models, fully adjustable trees and various panel configurations. Our panel designs allow us to fit all saddle support areas and wither confirmations, while still ensuring the rider has the appropriate seat size. Accommodating the continuing shortening of the horse's back (as a result of breeding trends) has made 'saddle fit' a true combination of art and science.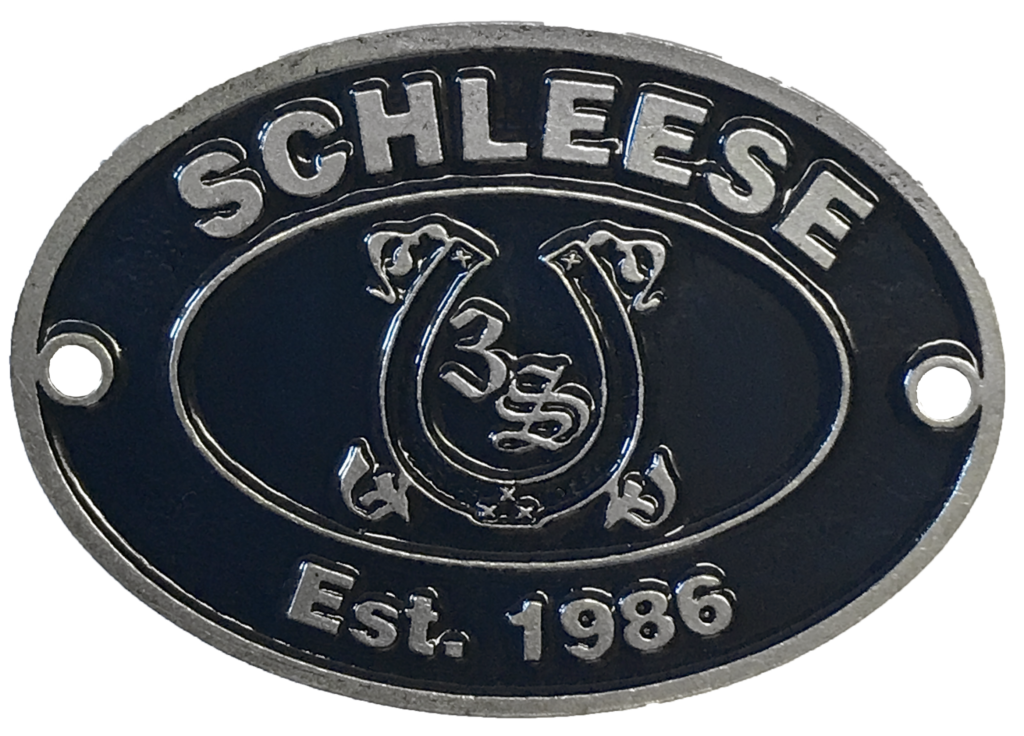 All saddles manufactured with a PSI panel will be clearly identified by a unique blue Schleese plate located under the skirt of each saddle.
For more exciting scientific background information on the PSI Panel System, please visit PSI Panel System®